Come and experience the only luxury brewery tour in South Australia! Unlike any other beer adventure this tour has been creatively designed with both the operator, Ben and master brewers to blend knowledge, flavours, technique and professionalism to offer a highly unique and authentic tour, off-piste. The tour skilfully combines an exhilarating off-road adventure, visits to four microbreweries where the visitor can get upfront and behind the scenes. Enjoy an exciting scenic beach drive and a delicious two-course alfresco lunch set in a super, atmospheric Aussie landscape. Meet the locals learn how great beer is made and in a personalised and entertaining atmosphere sample over 20 handcrafted ales and lagers - disappointment is unheard of.
NOTE: If you are only a party of 1 to 3 visitors please feel free to ring or email us with your enquiry and desired date. There's a good chance we have other keen punters waitlisted!
OVERVIEW OF TOUR
The tour departs from 3 locations: central Adelaide: 9:30am, Glenelg: 9:50am, McLaren Vale: 10:20am (Adelaide Airport upon request). After a 40-minute drive from Adelaide we arrive at the breathtaking Punchbowl Lookout overlooking a deep ravine cut out over million's of years leading perspective of the ancient lands we call home. An adventurous 4x4 track exclusive to Off Piste 4WD Tours descends down to the river's edge immersed deep in the Onkaparinga Gorge for beer-loving refreshments. This is also a great chance to see kangaroos, echidnas and koalas.
Goodiesons Brewery* in McLaren Vale where we begin with a range of incredible handcrafted beers including a super tasty Pilsner and a German style Maibock and Stout (both seasonally available). Depending on availability, expert brewer, Jeff Goodieson and fabulous wife, Mary will be there to greet us and explain how they produce such quality beer in their award winning, South Aussie boutique brewery.

We move onto Red Poles for a 2-course lunch and the chance to sample a diverse range of Fleurieu-brewed bottled beers that have taken Adelaide pubs by storm. Red Poles sits in a super Aussie bush setting perfect for a beer-friendly bite and an ideal location to sample local brews.
With rejoicing tummies we make our way to the much-loved Ekhidna beer haus. Nestled amongst the vines, a tasty beer paddle includes an awesome 50/50 beer blend and a hand crafted ginger beer that intrigues all avid beer lovers.
It would be just wrong not to visit the infamous Silversands to Sellicks beach drive whilst visiting 'The Vale'. Between beers com and take the chance to breathe in some fresh ocean air, hear about what type of fishing takes place in the region and drive right next to the crashing waves of the Gulf St. Vincent. This is the same beach where the annual motorbike beach time trials take place every autumn.
Before returning to Adelaide we drop into McLaren Vale's newest brewery in one of the region's oldest buildings, Victor's Place. Sample their fabulous handcraft beer selection right on the edge of the Onkaparinga Gorge. Enjoy Alan Varney's delish IPA out on the brewery's terrace and join a happy mix of both local and visiting beer lovers in blissful tranquility enjoying the the stunning surrounds.
The beer tour concludes here with a relaxing 40-minute return trip into central Adelaide, drop off approx 5:30pm.
* Beer paddles range from $7.50 – $15 per person.
** Goodieson Brewery closed during month of July, replaced with another local brewery.
Note: Menus are seasonal, and may change due to produce availability. Closed breweries can be replaced with cellar doors.
-----------------------
TOUR INCLUDES
• 8-hour guided 4WD tour
• Free onboard WiFi
• Lunch – 2-course lunch at Red Poles restaurant
• Luxury tour vehicle is a 2018 200-Series Toyota Land Cruiser (4WD + air conditioning)
• Pick up and drop off at accommodation or pre-arranged location within Adelaide's CBD
• Water available throughout tour
WHAT TO BRING
• Camera
• Binoculars (optional)
• Sturdy shoes
• Water bottle
• Sunscreen
• Hat and sunglasses
• Warm clothing including during summer months
PRICE
• $250 per person
• Tours departs central Adelaide daily at 9:30am
• Minimum 4 passengers for tour to operate (Contact us if you're a party of 1 to 3).
• Children are not recommended on this tour but can be booked by private charter
INSURANCE
• It is extremely important that you have valid travel insurance prior to departure
• Extreme weather can affect the itinerary at any time during the tour
• We highly advise checking the weather forecast prior to travelling and dressing accordingly
• Please refer to our terms and conditions and cancellation policy for further details
Photo Gallery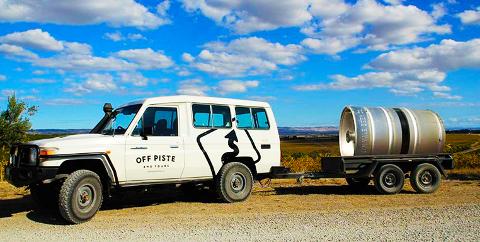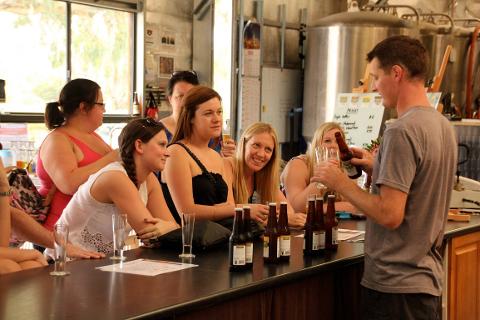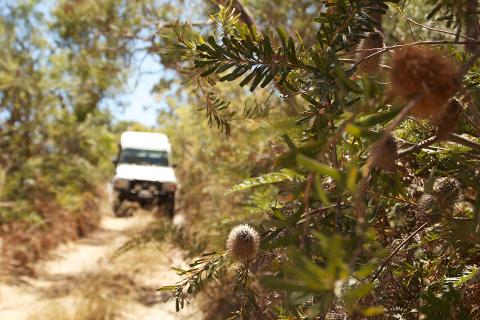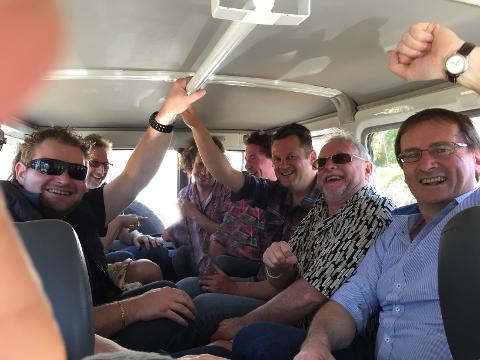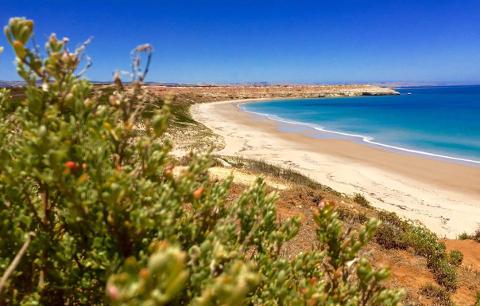 Terms and Conditions
CANCELLATION POLICY Due to the extensive organisation involved with touring, a strict cancellation fee will be applicable to compensate for costs and lost revenue. Once a booking is made the following cancellation fees will apply: 30 days to 24 hours = 50% of fare • Within 24 hours = 100% of fare. If you fail to join a tour, join it after departure, or leave it prior to its completion, no refund can be made. The above cancellation fees are in addition to fees that may be levied by travel agents or third party tour and transport operator cancellation fees. It is necessary to reconfirm tours 48 hours prior to travel by calling: +61 423 725 409 – failure to do so may result in the booking being cancelled and fees charged. 1) Only operates Thursday, Friday, Saturday & Sundays. 2) Minimum of 4 passengers for tour to operate. 3) Morning refreshments will be served at a location according to the weather on the day of travel. 4) Please advise of any dietaries 72 hours prior to departure to avoid disappointment. 5) Groups over 22+ passengers must be booked 8 weeks in advance of desired departure date. 6) Please reconfirm tour 24-48hrs prior to travel by txt/call: +61 423 725 409 7) Tasting fees not included.